So, to start, I go to this small school of three kids. An amazing woman by the name of Sue Spengler, started  it up after her 12 year old son asked if she could home school him through middle school. Something we're doing in the school is programming. Her neighbor Chris comes in every Tuesday and Wednesday, and little by little, we are learning a different language, learning to draw pictures with this language. This is a picture I made with a library for Haskell called Gloss. Now I know this looks like a very simple picture that you could very easily make in 10 minutes, but just that upside down elephant took about 2 hours. The petals on the flowers took at least 3 hours, and the clouds took 30 minutes, maybe more. I'll post another picture of the code I had to write in order to make this picture. this is actually REALLY hard to do , and understand at first. Eventually, my classmates and I will have each made a computer game from this.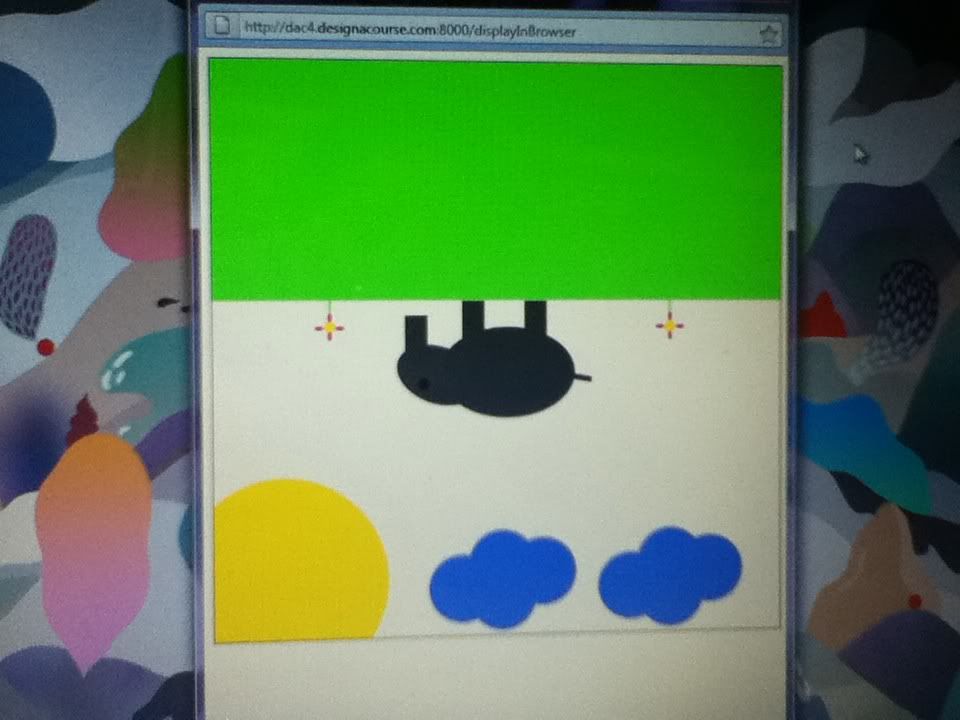 And yes, this IS supposed to be upside down. I meant it to be, to make it a little more of a challenge.
By the way, this is NOT the finished product, the picture will be "edited". When I have the finished product, I will post it.
Thank You for reading! Please comment!